SSS Leadership Team 2017-2018
Directors/Officers
Chris Leboa, Co-Director
Chris is a junior majoring in Humbio with a concentration in disease ecology. Outside of SSS Chris can often be found mountain biking, playing water polo, or exploring new trails off campus.
---
Erin Pang, Co-Director




​Erin, a senior from San Jose, California, is majoring in Earth Systems and minoring in creative writing. She loves reading, has a pet cactus named Toni, and did environmental policy research at the Office of Planning and Research this past summer. She's incredibly excited to see what SSS will accomplish this year!
---
Sierra Garcia, Director of Strategy
Sierra Garcia is a senior from Monterey, California majoring in Earth Systems on the Oceans and Climate track. She has been involved in several waste reduction initiatives in SSS in the past, and is excited for this year!
​
---
John Zhao, Operations Officer



​John Zhao (he/they) is a senior majoring in Environmental Systems Engineering. They were the co-director of SSS last year. John started off with an interest in climate action and is now passionate about the intersections of environmental justice and urban planning. He likes to make puns, share memes, play Super Smash Bros Melee, and dream of solarpunk utopias in his free time.
---
Becca Nelson, Media Officer
​
​
Becca Nelson, a sophomore from the Chicago area studying ecology and creative writing, is interested in interdisciplinary approaches to solving complex environmental issues. She loves researching ants and plants, watching birds, and curling up with a good book.
---
Deirdre Francks, Media Officer
​
​

​Deirdre is a sophomore from Olympia, Washington, planning to major in Earth Systems. She is particularly interested in environmental communication and exploring how humans can better understand and protect our planet. Her hobbies include hiking, running, sporadic cartwheeling, listening to podcasts, and making bad puns.
---
Kira Smiley, Schneider Lecture Co-Coordinator




​Kira Smiley is a senior majoring in Earth Systems with a focus on Human Environmental Systems, and minoring in Japanese. Ask her about wind turbines in the archipelago of Finland, where she spent the summer doing research with the Finnish Environment Institute! In her (arguably imaginary) free time, Kira loves getting off pavement and into the woods, convincing people they should limit their meat consumption, and going to bed on time. ​​
---
Maeve Givens, Schneider Lecture Co-Coordinator
Maeve is a sophomore from Maryland studying Atmosphere and Energy. She loves drinking copious amounts of coffee, smoothies, and laying in the sun on any of the many grassy spaces on campus.
---
Elena Press, Schneider Lecture Co-Coordinator


​


​Elena Press, a sophomore studying Earth Systems and Philosophy, is super psyched for a year of environmental action. Elena enjoys going on adventures in the outdoors, spontaneous dance parties and meeting new people.
---
Andrea Contreras, Internal Community Officer


​
​Not only is Andrea a wearer of big, floppy hats, but you can usually find her with a scuba tank strapped on her back. Born and raised in the sunny, warm island of Puerto Rico, she came to the less sunny, less warm California to study everything related to rocks and our oceans. She is a junior majoring in Earth Systems, and can be found doing scientific diving in Monterey Bay, planning events, or drinking absurd amounts of coffee at various locations around campus. ​
---
Amulya Yerrapotu, External Community Officer

​Amulya Yerrapotu (she/her) is a sophomore from San Jose, California, majoring in Economics. She's excited for a year of promoting sustainability and environmental justice on campus, and beyond! In her spare time, Amulya loves writing and performing poetry, hanging out with dogs, and drinking more coffee than is probably healthy.
​
---
Project Coordinators
Spencer Robinson - Education



​Spencer is a sophomore wandering down an academic path that will lead to where people think hard about the wellbeing of other people, other living organisms, and the environment. Spending most of his childhood in Shanghai, China , Spencer started thinking about tackling environmental issues after witnessing the negative effects of air pollution on people's health. Ask him about how to get individuals to change their unsustainable behaviors you'll get a long, convoluted answer. Outside of class you'll find Spencer doing one or more of the following: playing basketball, listening to podcasts, sweating, reading, traveling, watching a sport, arranging food on his plate in an aesthetically pleasing way, contemplating life.
---
Jazzy Kerber - Zero Waste




​Jazzy is a sophomore from the Chicago area who loves to learn about many things but hasn't declared a major yet. She's leading the waste group this year. Aside from SSS, Jazzy loves yoga, rhythmic gymnastics, jump rope, Honeycrisp apples, vegetables (really), and chocolate (of course).
---
Paloma Hernandez - Environmental Justice
Katie Lan - Environmental Justice
Miranda Vogt - Project Coordinator
Click
here
to see some of the students who've led us in the past.
Powered by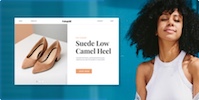 Create your own unique website with customizable templates.