Environmental Justice (EJ) is a movement that traces its roots to the work of low-income activists of color whose quality of life was deeply impacted by environmental degradation and toxic waste. EJ activism operates at the intersection of environmentalism and social justice, and works to ensure that our actions protect both the environment and the lives of the people who live there.

The Environmental Justice group nurtures knowledge and action surrounding environmental issues that disproportionately impact marginalized groups by re-examining environmental issues within the context of socioeconomic class, race, and gender. Our potential projects include working to institutionalize EJ education on campus, work days at EJ-oriented farms, collaborating with a winter-quarter EJ class, and participating in political action.



Powered by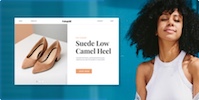 Create your own unique website with customizable templates.