Environmental Justice (EJ) is a movement that traces its roots to the work of low-income activists of color whose quality of life was deeply impacted by environmental degradation and toxic waste. EJ activism operates at the intersection of environmentalism and social justice, and works to ensure that our actions protect both the environment and the lives of the people who live there.

This member-driven project group is dedicated to learning about and acting on environmental justice issues both in the Bay Area and across the world. We are committed to fighting for both sustainability and social justice, and to lifting up the voices of the low-income communities of color most strongly affected by environmental injustice. We seek to build partnerships with grassroots EJ organizations operating in the Bay Area, increase awareness of EJ issues both in SSS and throughout Stanford, and use our position of influence as Stanford students to fight for environmental justice at all levels.
Powered by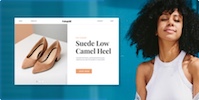 Create your own unique website with customizable templates.